那些給超級富豪服務過的人,你們見過什么稀罕事?
People who cater to the super rich; What things have you seen?
譯文簡介
朱門酒肉臭,路有凍死骨。
正文翻譯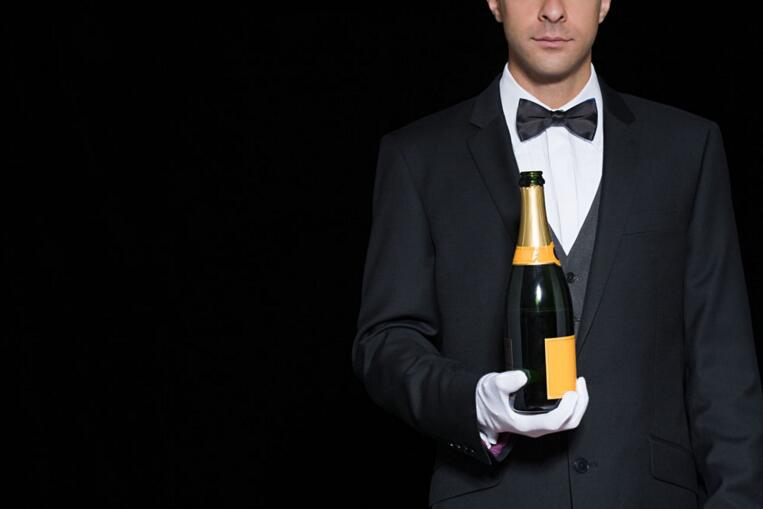 People who cater to the super rich; What things have you seen?
那些給超級富豪服務過的人,你們見過什么稀罕事?
原創翻譯:龍騰網 http://www.gdsfy.cn 轉載請注明出處
評論翻譯
atot806
My dad's client bought a whole block of houses to build theirs. It is so wide that they installed a moving walkway like the ones at airports.

我爸有個客戶把整棟街區的房子都買了下來造他們自己家的房子。那個房子寬到他們得往里放一個像機場里的那種橫向的滾梯。
Bos_lost_ton
They were probably like, "Well we have an elevator for up & down, so how about sideways elevator for lefty righty?"

他們可能想的是,"好吧我們現在有上下走的電梯了,所以要不要左右走的電梯也整一個?
DollarMouth
Lets put some front-to-back, and diagonal ones as well while we are at it!

反正還在裝修,再整點兒前后走,對角線走的電梯好啦!
JohnnyShotem
Owner of a company I worked for. Bought a mansion, then bought the surrounding mansions… just so he wouldn't have neighbors.

我之前工作的一家公司的一個老板。買了棟豪宅,然后把周圍的豪宅都給買下來了……這樣他就不會有鄰居了。
原創翻譯:龍騰網 http://www.gdsfy.cn 轉載請注明出處


sewingshark
My dad's client did this with three houses too. She lived with just her husband and for some reason needed three houses with hallways in between..

我爸爸的客戶也像這樣買了三棟房子。她只和自己的丈夫住在一起,但不知道為什么他們兩人就是需要一套中間有走廊連著的三棟房子……
原創翻譯:龍騰網 http://www.gdsfy.cn 轉載請注明出處


Myhotrabbi
My boss bought a lake house and also bought the multi-million dollar lake house next to his so he could demolish it to build a helipad for the helicopter he takes to work every day (an hour drive is too much for this man)

我的老板買了個湖景房,還買了隔壁一棟好幾百萬的湖景房,好讓他把房子拆了改成直升機停機坪,他坐直升機上下班(開一個小時的車對這個人來說太慢了)
jpog247
They don't even have that in the airports where I live. We just have to walk around. :(

我住的地方的機場都沒有那種扶梯,我們只能靠腿到處走。
andysor
A friend from high school worked a few years as a deck hand on yachts in the Mediterranean and he said he once jumped in to get a customer's bag and got tipped €4000.

我有個高中的朋友們在地中海的游艇上當水手,他說有一次他跳進海里給一個顧客把包撈上來,結果拿到了4000歐元的小費。
He also observed actual bricks of coke brought onto P Diddy's yacht.

他還看到一塊一塊的可卡因被帶到P Diddy的游艇上。
thatblondedummy
I'm just starting out as a deckhand and I'm excited

我剛剛開始自己的水手生涯,我好興奮啊。
clovisson
My dad works in shipping and has a lot of friends who have worked on super yachts. In the 90s one of his mates got a call up to bring the yacht of a particular Australian media tycoon billionaire (not that one) from Sydney to New York, with instructions to be anchored in a particular bay at an exact time with a lunch spread for 50 people ready. So they got there and set up the food. The guy never showed up. Turns out he was having a rich dude party in a building overlooking the harbour and wanted to be able to point down and say "that's my boat". He wanted the lunch just in case he decided to take his rich friends down to his yacht, but he didn't feel like it that day, so all the food got wasted and they sailed back to Aus without seeing him.

我爸在航運行業工作,他有很多朋友曾經在超級豪華游艇上工作。在90年代,他有個朋友接了個電話,說要把某位澳大利亞媒體巨鱷的游艇(不是那個)從悉尼開到紐約,指令是在幾點幾分準時??吭谀硞€船務,上面要有足夠五十個人吃的午餐。于是他們把船開過去,把餐都備好。但那個人一直都沒出現。結果他那天是在一個能俯瞰整個港口的建筑里開富人派對,他那天想要從窗戶往下一指,然后說"那是我的船"。他讓午餐準備好,是保證假如他想要帶有錢朋友們下樓去艇上的話也可以吃午餐,但他那天不是很想這么做,所以這些食物就都浪費了,他們連這個人一眼都沒見到就坐船回紐約了。
Andromeda_Collision
Well, it's got to be Packer or Murdoch, and I assume 'that one' is Murdoch, so Packer?

好吧,要么是帕克要么是默多克,"那個"是默多克,所以你說的是帕克?
CaravelClerihew
A friend did some work on Sylvester Stallone's home. Apparently there's a ton of statues and art of himself, some of which are naked and very well endowed

我有個朋友給史泰龍家做過裝修。那里有大量他自己的塑像和畫作,有一些是全裸的,并且是別人捐給他的。
Duanedoberman
I heard an interview on the radio from a guy who was from my hometown in the UK who was Stallone's personal chef in the 90s. He said Stallone was a nice guy, he had something in his house where he could watch the amount of tickets his films was selling in live time so knew almost immediately whether it was a flop or not.

我聽過一個我英國老鄉的電臺采訪,他在90年代是史泰龍的私人廚師。他說史泰龍是個好人,他在家里裝了個什么東西,他可以用那個實時觀看自己的電影票房買了多少,所以他能立刻知道自己的片拍的好不好。
He was married to Bridget Neilson at the time and this chef said she was walking about topless or naked all the time which he thought was strange until she walked up to him one time when Stallone was out and offered it to him on a plate. He politely declined because he liked Stallone and they were divorced a few years later so there may have been other things going on.

當時他娶了布麗吉特·內爾森,這位主廚說她總是不穿上衣或者全身赤裸地到處走,他覺得挺怪的,直到有一天在史泰龍出門的時候她走到他面前向他發出誘惑。他禮貌地拒絕了,因為他覺得史泰龍這人挺好的,并且過了幾年之后他們就離婚了,所以可能當時發生了各種各樣的事情。
useroftheinternet999
I am an art student working as a gardener. We work in one of the wealthiest areas in my country. Some customers are really eager to show me their collection of artworks that they have hanging on their walls once they find out that I study it.

我是個藝術生,目前當園藝工。我們在我的國家里最富有的區域工作。有些客戶一發現我是學藝術的,就非常急切地想要給我展示他們掛在墻上的藝術收藏。
I remember one time standing in a bathroom, with my dirty gardening clothes and there was a Picasso above the toilet.

我記得有一次穿著臟兮兮的園藝服站在洗手間,突然發現馬桶上面掛著一幅畢加索。
metahivemind
That must have been one of the most deconstructed abstract pisses of your life.

那絕對是你這輩子尿過的最解構的一泡抽象尿。
DiscombobulatedBabu
I used to work for a billionaire Russian family as a tutor for their daughter. One day we're in her room studying and suddenly she yells "daddy's home!" and runs to the window. She'd heard a helicopter and knew is was about to land on the lawn.

我曾經給一個俄羅斯的億萬富豪家庭當女兒的家庭教師。有一天我們在她房間里學習,突然她大喊"爸爸回來啦!",然后跑到窗戶邊,她聽見了直升機的聲音,知道是直升機要落到草坪上了。
TheApprenticeLife
I used to do pool and spa maintenance in my 20s. I worked on one property with a mountainside, 10 bedroom/14 bath mansion, with a saltwater pool, tennis courts, guest mansion, and a servants house that was 4 bedroom 5 bath. The property had so much more stuff, but that isn't the crazy thing.

我20多歲的時候做泳池和spa的維護工作。我在一個山景房工作,那是個有10間臥室和14個洗手間的豪宅,有咸水泳池,網球場,客房,和四室五衛的仆人房間的大豪宅。那個房子里還有很多東西,但都不是最厲害的。
I worked on this property for 2 years, year round, 5 days a week, and not a single person was ever there. The middle aged, single woman that owned it lived in a city about 4 hours away and just didn't come to the property, because she was so busy with work. A multi-multi-multi-million dollar compound, just empty. All the time.

我在這個房子里工作了兩年,全年工作,每周五天,但這間房子沒住過一個人。這棟房子的主人,那個住在城里的中年單身女性離這里只有四個小時的車程,但她從來沒來住過,因為她工作太忙了。一個不知道多少百萬的建筑復合體,空的。一直是空的。
Finally, after 2 years, I got a call from my boss on my day off. He asked if I could go to the house to put some pool floats away. He apologized, because it was my day off, but said the owner would pay me $500 to go put them away. I was confused as to why there were even pool floats out anyway, because nobody was ever there, but I figured fuck it; $500 for 10 minutes. I show up to the house and the woman's adult children were staying at the house with about 10+ kids between them all, and they were having a massive pool party/cookout. I awkwardly walked up and said to one of the parents, "Sorry, it must have been a mistake, but I was told to come put pool floats away, but you're obviously here so I'll leave." Presumably the woman's adult son said, "Oh, no, we're getting ready to leave. You can take them." Then he instructed the kids to push them towards me. I literally grabbed one inner tube float and 4 pool noodles, brought them 10 feet into the pool house, and put them away. I, confusedly, said they were all set and went to leave. The son thanked me and handed me a folded mass of $20 bills. It was $400. I was expecting $500 from my boss for payment, but I figured $400 cash was still overpayment, so I didn't mention it. The next day at work, my boss gave me $1,000. I told him the son had already paid me $400, which was fine. He said the son told the woman how great a job I did, so she wanted to pay me $1000 instead of $500 and the $400 was a tip from her son.

最終,過了兩年的時間,我放假的時候從老板那里接了個電話。他問我能不能去那個房子里把水床清理干凈。他道了歉,因為那天我放假,但他說業主愿意給我500美元。我當時就很困惑,為什么根本沒有人住的地方泳池里還能有水床,但我后來想去他娘的,干十分鐘活掙500美元。我到了房子里,發現那個女人已經成年的孩子帶著十多個孩子住在那個房子里,并且他們正在過規模超大的泳池派對/戶外烹飪。我尷尬地走到其中一個家長面前,"抱歉,肯定是搞錯了,但有人告訴我來把泳池里的臟東西弄干凈,但你們顯然還在這里,那我還是走吧?!蹦莻€女人已經成年的兒子說,"哦,不,我們正打算走呢,你可以收拾了?!比缓笏嬖V孩子們把那些東西推給我。我就拿著一個救生圈和四個泡沫軸,送到了離泳池10英尺的儲藏間里,然后收納好。我有點摸不著頭腦地跟他說一切都搞定了,打算走人。那個兒子感謝了我,然后給了我一沓20美元的鈔票,一共400美元。我以為會是和我老板說的那樣給我500美元,但我覺得400美元還是給的太多了,所以我就沒提這件事。第二天上班的時候老板給了我1000美元。我跟他說她兒子已經給了我400美元了,已經夠了。他說他兒子跟那個女人講了我做的工作有多么出色,所以她打算給我付1000美元而不是500美元。那400美元是她兒子另給的小費。
For 10 minutes of work.... She actually called my boss the next day to ask if she should reimburse me for gas, since it was 15 minutes from my house. I told him that I was all set.

就10分鐘的工作量……她甚至第二天還給我老板打了個電話,問她需不需要補貼一下我的油錢,因為她家離我住的地方要15分鐘。我說我真的夠用了。
Elysian-Visions
I briefly worked with one of the top Saudi Arabian crown princes in the 80's. He would buy out the top three floors of the best hotels (Four Seasons etc); two floors were for maids/help/security, top floor was for the Royal family… once it was only the prince and his three wives. Crazy shit.

我在80年代曾短暫地和沙特的某位王子工作過。他會買下最好的酒店的最頂上三層樓(比如四季酒店之類的);下面兩層給女傭人,助手和安保人員,最頂層給皇室成員……一共只有親王和他的三個老婆。真他媽瘋了。
mikedub9er
Worked at a resruraunt where a few of the regulars were the children of billionaires. "I told my parents that my tuition costs $500,000" - a student (from china, in america) i overheard after being asked how she has so much money. Another time i was serving a table i was asked to bring a tray of sixty patron shots ($600, for a 19 year old student) i must have had an incredulous look on my face because his only response to assuage my concern was "my father owns diamond mines in africa"

我在一個餐廳工作,有幾個??褪莾|萬富翁的孩子?!拔腋壹议L說我的學費是50萬美元一年?!庇腥藛栆粋€學生(中國的,在美國讀書)怎么這么有錢的時候她如此回答。還有一次我給一桌人點菜的時候,有人讓我上一托盤60杯的培恩龍舌蘭酒(600美元,給一個19歲的學生)。我當時臉上的表情肯定很驚訝,因為他對我的關切的回應只是一句"我爸在非洲有鉆石礦"。
TheMeanestPenis
Saudi guy I went to school with had a $200,000 a month allowance from his family.

和我一塊上學的那個沙特佬每個月有20萬美元的零花錢。
fake7856
How do you even spend $200,000 a month in school?!?!

你怎么一個月花20萬美元??????
原創翻譯:龍騰網 http://www.gdsfy.cn 轉載請注明出處


Prune_the_hedges
I used to work for a company that modified aircraft for really rich people. I'm talking 747s, not gulfstreams.

我曾經在一個為真的非常有錢的那些人定制客機的服務。不是灣流那種私人飛機,是747那種。
This company had made several aircraft for this one customer, who I was told had purchased a new one solely because his spiritual advisor had told him that one of his current planes was bad luck. He still let his wife use it for her personal travel.

這家公司給某一位客戶定制了好幾架飛機,有人告訴我他買一架新飛機的唯一原因是他的精神導師告訴他現在他名下的某一家飛機會給他帶來厄運。他就讓他老婆坐那架飛機旅行。
To me, one of the most exquisite features of these planes wasn't the gold plated everything, or rare wood veneers, it was the silk carpet. That stuff cost over $1,000 per square foot and feels like walking on a bed of angel feathers harvested in the most inhumane way possible. Granted, these guys don't deck out the whole plane, just their personal areas (the aft third is usually reserved for staff and such and is more like a fancy economy class), but yeah… silk carpet.

對我而言,那些飛機最奢侈的特點不是到處貼的金箔,也不是罕見的木料做成的飾面,而是絲綢做的地毯。那東西每平方英尺的造價都超過1000美元,踩上去感覺就像是在用最慘無人道的方式摘下來的天使羽毛做成的床上行走。雖然這幫人不會把整架飛機都裝修一遍,只給他們私人區域裝修(機尾的三分之一通常是給工作人員之類保留的,并且更像是比較華麗的經濟艙),但沒錯……絲綢地毯。
JAG23
I went to a New England prep school for high school on a full ride sports scholarship.

我拿了全額獎學金去新英格蘭讀預科。
There were a decent amount of foreign national students - mainly from Asia, that came from EXTREMELY wealthy families. One of those students parents bought him a brand new BMW 5 series - fully loaded, when he got his license our Junior year.

那里有不少外籍留學生——絕大多數是亞洲人,來自極度富有的家庭。其中一個學生的家長給他買了一輛嶄新的寶馬5系——在高二那年他考上駕照之后。
When we graduated a year later, he was going back to Korea and obviously couldn't take the car, so he gave it to his best friend…kid got an $80k car at 17 years old, just for being good friends with the right guy! I'll never forget that.

我們一年后畢業的時候,他要回韓國了,顯然沒辦法把車也一起帶回去,所以他就把這輛車給了他最好的朋友……那孩子在17歲那年就收到了一輛80000美元的車,唯一的原因就是交對了朋友!我這輩子也忘不了。
Irish_Good_Bye
I was same as you NE prep school there for sports. First day of school, move in day, two separate kids arrived via helicopter.

我和你一樣,在新英格蘭讀體育的預科。第一天上學,入住的那天,有兩個孩子是分別坐直升機過來的。
aticho
A woman who owned a small private jet business told me one time someone paid them to fly their dog (by itself) to NY for about $45,000 for some training. No other passengers.

一個做私人飛機生意的女人有一次告訴我,有人花錢請他們把他家的狗(就一只狗)飛到紐約接受一些訓練。價格45000美元,沒有其他乘客。
tobias269
Have been working for the super rich for sometime.

為超級富豪工作過一段時間。
Craziest thing I've seen - brand new 90 metre multimillion pound (GBP) yacht was built in Netherlands. Maiden voyage to Antibes in France. Owner came onboard and left after a few hours. Next week we get sent to Genoa Italy, where all the bathrooms onboard were ripped out and upgraded.

見識過的最瘋狂的事——全新90米長幾百萬磅的游艇在荷蘭造好了。處女航是駛往法國的昂蒂布。游艇的主人上船看了一眼,幾小時后走了。接下來的一周我們被丟到了意大利的熱那亞,在那里把船上所有的洗手間的拆了升級一遍。
That doesn't sound like a big deal but I'm talking about brand new marble sinks, showers, floors and lobbies all crowbarred out chucked in skips. Tonnes of brand new polished marble binned.

聽起來或許不是什么大事,但我說的可是全新的大理石水池,淋浴室,樓梯和大廳全都撬出來粉碎掉。幾噸重的全新剛拋光的大理石就扔了。
New marble colours and patterns arrived in the weeks following.

在接下來的幾周里其他顏色和圖案的大理石又運到了。
There's feed me money, there's fuck you money and there's "it's not even a thought money."

有種錢是請讓我吃飯的錢,有種錢是請給我滾蛋的錢,還有種錢是"甚至想都沒想"的錢。
原創翻譯:龍騰網 http://www.gdsfy.cn 轉載請注明出處


Masterfull_Cackle
I build these ships. One time the owner didn't like the marble in his turkish bath room, so they picked new marble and rebuils the room. Owner comes in, check the new look, doesn't like it and the story starts back again. Like 150k in marble, dumped out, twice...

我是造這種船的。有一次船主不喜歡他土耳其浴室里的大理石,于是他們選了新的大理石把房間又重建了一遍。船主又進來一趟,看了一下新的外觀,還是不喜歡,然后又重新來了一遍。十五萬美元的大理石,就這么倒扔了,還是兩次……
viktor72
I tutored a wealthy 5 year old. I got paid good money to spend an hour drawing and coloring and playing with this kindergartener but all in French. He had been to more places in the world by 5 than I'll ever go to in my whole lifetime probably. The best part of the job were the perks, though. They would take me and my SO out to dinner at fancy restaurants and pay the bill no matter what it was. They would invite us over to eat some delicacy they prepared (wife was Chinese/Vietnamese, husband was Indian) and they'd always have some house guest staying with some crazy resume, for example, one time they had a diplomat for the Netherlands there to do business. They had houses in my city and in San Francisco and would fly there all the time. They invited me on several occasions but I never had time to go.

我給一個非常有錢的5歲大的孩子當私教。我的工作是花一個小時的時間和這個幼兒園小孩畫畫上色一起玩游戲,但全部用法語。他們給我豐厚的薪酬。五歲的他去過的地方比我這輩子可能去過的都多。我最喜歡的是工作以外的額外待遇。他們愿意帶我和我伴侶去一些非常奢侈的餐廳,不論多少錢都是他們請客。他們會請我們去家里品嘗他們準備的美食(夫人是華裔/越南裔,丈夫是印度裔),他們家里總是會有那種簡歷無比牛逼的人過夜,比如有一次他們請了一個荷蘭的外交官過來做生意。他們在我住的城市和舊金山都有房子,經常往這邊飛,他們好幾次都邀請我去一些社交場合,但我從來都沒時間去。
I also befriended and stayed with the daughter of Russian oligarchs who lived in Paris. The mom was a famous writer and the dad did something in business. Their grandfather was a famous Soviet writer and so in general they lived a very cultured life. They lived in the richest part of Paris called Neuilly-sur-Seine and had houses in the Alps, Crimea and Moscow. The crazy part, or rather sad part, was that she only had a few options for a career. She could be a doctor, a lawyer, or a businesswoman. Their son was lucky enough to study at the Geneva conservatory but that was only because he was really talented. In this family, if you didn't have a natural artistic talent you only had those three career prospects to chose from. I had the impression that she was rather depressed about how limited her options were and how much pressure was put on her to succeed.

我還和一個在巴黎居住的俄羅斯寡頭的女兒成為了朋友。她的母親是著名的作家,父親在商業上有所涉獵。他們的祖父是蘇聯時期有名的作家,所以總地來說他們的生活非常有文化氛圍。他們住在巴黎最富有的地方,塞納河畔納依區,在阿爾卑斯山,克里米亞和莫斯科都有房子,最厲害的,或者說最令人難過的,是她的生涯只有幾條路可以走,她可以當醫生,律師,或者女企業家。他們家的兒子非常幸運可以在日內瓦音樂學院學習,但那是因為他真的非常有才華。在這個家庭里,假如你沒有與生自來的藝術天賦,那么你就只能挑幾樣規劃好的生涯了。我感覺她對于自己的選項如此受限非常難過,并且她成功的壓力也非常大。
rayrayrayray
Was invited to a Christmas Dinner while i lived in Seoul by an extremely wealthy Korean family. Very nice family but I think in hindsight they wanted to show their friends that they had foreign friends like me. Wife had everything catered and the home professionally decorated - it felt like we were in a department store. Multiple Christmas trees, a working train set, staff handing out appetizers on plates etc. It looked like she studied Christmas movies from the USA and copied everything.

我在首爾居住的時候被一個非常富有的韓國家庭邀請過去吃圣誕晚宴。那家人很好,但我后來想了一下覺得他們只不過是想要向朋友們展示一下他們有我這樣的外國朋友而已。那位夫人親自準備好了一切,并且家里也裝飾得很專業——感覺我們就像在一個百貨大樓里一樣。好幾個圣誕樹,能跑的小火車,工作人員拿盤子分發開胃甜點,等等。好像她是從美國的圣誕電影里學來的這一切,然后全都照搬過來了。
Dinner is served on a comically long table with 2 huge oven roasted Turkeys and all of the trimmings - they looked perfect. I was later told that Koreans don't like turkey & were just for decoration - they would be thrown out later. We ate Korean food. The family said I could take a turkey home and that the caterer would drop it off with anything else I wanted.

晚宴在一個長得夸張的桌子上進行,上面有兩只巨大的用爐子烤好的火雞,各種配料看上去非常完美,后來他們告訴我韓國人不喜歡吃火雞,那兩只雞只是放在那里當裝飾的——馬上就要扔了。我們吃的還是韓國料理。那家人說我可以把火雞帶回家,并且承辦酒席的人保證可以順帶把我想要的東西都送給我。
Lazyassbummer
I became personal friends with my boss and his wife; super nice people. The wife turned out to be an heiress and would buy me whatever I mentioned, like in passing during a conversation. I learned gifts were how she was raised to show love.

我和我老板夫妻兩個成了好朋友;非常好的兩個人。夫人繼承了一大筆遺產,所以只要我提到的東西她都會給我買,對話中不經意提一嘴她也會買。我后來才知道送禮是她展示愛意的方式。
原創翻譯:龍騰網 http://www.gdsfy.cn 轉載請注明出處


I've trained myself to only talk about things I already own, unless I find something useful she might like and suggest it for her.

于是我讓自己只說我已經擁有的東西,除非我發現有什么有用的東西她可能喜歡,我會推薦給她。
mollested_skittles
Can you talk about a new house for your new reddit friend?

你能不能跟她聊聊給你剛在reddit認識的朋友買棟房子?
Zephaerus
I'm not super rich or anything, but I think gifts are kickass and I'd much rather spend my money on a cool gift for a friend who can use it than on something extra I don't need. I was a software engineer while most of my friends are/were in grad school/med school/working low-paying jobs, so I've enjoyed being able to chip in or get nice things for them when they said they couldn't. I do always make sure they're ok with it and ask if I can in advance so nobody ends up uncomfortable.

我自己并不是什么超級富豪,但我覺得送禮很有用,并且我也更愿意把我的錢花在一個超級酷的禮物上,送給能派的上用場的朋友,而不是買個我自己不需要的東西。我是個軟件工程師,但我的朋友們基本都是在讀研究生,或是讀醫學,或是在薪水不高的行業工作,所以我很喜歡在他們說沒錢買什么東西的時候給他們買個好東西。但我保證會提前確認他們可以接受,并且我也會提前問一聲我可不可以買,這樣沒人會覺得不舒服。
原創翻譯:龍騰網 http://www.gdsfy.cn 轉載請注明出處


SteamKore
I did IT work for a tiny little private company like the owner, his brother, and me. guy called because his new pc wouldn't turn on and it's like 3pm he was 100% willing to pay for me to drive 5 hours one way to get it working today because he wanted to play games today. Ok so 5 hour road trip one way and the address is this huge fucking mansion 100% thought I was in the wrong place. Use the intercom at the gate and nope this is the place, guy and his wife are really cool and the dude had built his own gaming rig... it was absolutely over the top, I had never even laid eyes on hardware that expensive before... he never turned the power switch on his PSU on... he payed the base rate of $1400 for me to come out there to flip a switch I also installed his graphic drivers but that was technically free, and then gave me $5000 cash as a tip all because he was excited to play league of legends on his new pc.

我曾經給一個非常小的私企做IT,差不多就老板,他兄弟和我三個人。老板給我打了個電話說他新買的電腦開不了機了,當時是下午三點,他100%樂意給我錢讓我開5個小時的車去今天把它修好,因為他今天就想打游戲。好吧所以我開了五個小時的車,結果地址是這個血媽大的大豪宅,我100%覺得我走錯地方了。用門口的對講問了一下,結果真的是這個地方,老板和他老婆人特別好,那哥們造了個自己的游戲主機……頂配中的頂配,我這輩子還沒親眼見過這么牛逼的硬件……結果他沒把機箱電源的開關打開……他為我跑過來給他開了個開關付了我1400美元,我還給他裝了顯卡驅動,但那基本上是免費的,然后他給了我5000美元的小費,因為他終于能在自己的新電腦上玩英雄聯盟了。
Cahootie
There's something hilarious about having a super expensive battle station decked out with everything one could need, and then using that to play League of Legends. None of the games that have crazy hardware requirements and offer crazy graphics, he went with the game that's known for running on a toaster. Good for him.

拿能買到的最好的東西造一個超級貴的主機,然后拿這個主機去打英雄聯盟還蠻可笑的。不玩任何一個需要極高硬件配置,提供極高畫面的游戲,他卻去玩一個烤面包機都能玩的游戲。開心就好吧。
GeneralDouglas1998
Damn that's like more money I make in a few months

媽的你這賺的比我好幾個月的都多。
SteamKore
It was absurd I normally made about $2200-3000 a month at the time depending on how much work we got. I felt like I was robbing the guy but he was insistent. EDIT: It paid for the rest of my college.

真的太五里頭了,我當時一個月能掙2200-3000美元,取決于工作量有多少。我感覺我想是在搶劫那個人,但他堅持這么給。編輯:這筆錢被我拿去交大學學費了。
circleinsidecircle
I used to 'work' for an Arab billionaire's son, a Daddy's money guy, terrible garbage human being.

我曾經給一個阿拉伯億萬富豪的兒子"打工",拿爸爸的錢的人,非常糟糕的垃圾。
原創翻譯:龍騰網 http://www.gdsfy.cn 轉載請注明出處


Once saw him spend $16 000 on a wallet, was a fancy one with little gold spikes on it and stuff. He had shoes with gold on them.

有一次看見他買錢包花了16000美元,那個錢包挺奢侈的,上面有金子做的小刺兒什么的。他還有鑲金子的鞋。
原創翻譯:龍騰網 http://www.gdsfy.cn 轉載請注明出處


I remember one year for his birthday he received like 30+ cakes, big fancy cakes and he told us to leave them on the floor in the hallway outside his room.

我記得有一年生日他收到了三十多個蛋糕,又大又華麗的蛋糕,他告訴我們把蛋糕放在他房間外頭走廊的地板上。
We walked by those cakes every day for two weeks waiting for instruction, after the two weeks we were told to throw them away.

兩個星期以來我們每天都走過那些蛋糕,等著指示,兩星期之后他告訴我們把蛋糕扔了。
persiansnack
My college roommate was from a pretty wealthy family in Thailand, but his friend was from "the 8th richest family in Thailand." One day I was sitting on the couch exhausted after working a 14 hour shift when they came in giggling about how the guy just bought a $9000 jacket.

我大學時的室友是泰國一個挺有錢的家庭的孩子,但他的朋友是"泰國第八有錢的家庭"的孩子。有一天我換班工作了14個小時之后坐在沙發上累的像條狗,然后他們走進家門笑呵呵地討論那個人剛買的9000美元的夾克。
I'll never forget that feeling. That was pretty much exactly how much money I was killing myself to make to pay my tuition that semester.

我永遠也忘不了當時那種感覺。那差不多正好就是那個學期累得要死要活掙來的學費。
Chromattix
One of my friend's parents won a $50 million lottery. We used to work together in the few years we knew each other before that happened so they know of the struggle of spending most of your days working in food service to earn a few grand a month. Fortunately they haven't changed as a person so I still like spending time with them. But it was hard to watch someone I used to be in the same boat spend more money than I make in two months on a bag last time we went shopping (well, they did - I couldn't afford the air in the places we visited).

我一個朋友的家人中了5000萬的彩票。
GMHGeorge
Keith Urban tipped me $7 on a $4 shake and left the keys to his Bentley at the store but he came back and got them.

凱斯·厄本有次在我這買了4美元的奶昔,給了我7美元的小費,他把他的賓利鑰匙落在店里了,但回來之后找到了鑰匙。
kizzt
Keith also bought a couple of guitar pedals for a local kid here in one of the guitar shops. Kid had a budget and was struggling to pick one, so Keith just bought them both for the kid by quietly paying the shop owner on the way out the door, before the kid even knew what he'd done. By all reports he's a genuine decent, down to earth bloke.

凱斯還在這里的吉他店里給當地當的一個孩子買過一套吉他效果器。那孩子預算吃緊,正在猶豫挑哪個好,于是凱斯就在出門的時候悄悄地幫那個孩子把兩個都買了下來,孩子還沒反應過來有這回事。所有人都說他是個很好很高貴,又接地氣的嗯。
PhinsFan17
Shaq used to come into my guitar store every once in a while to buy DJ equipment and it was not uncommon for him to point at a kid playing a nice guitar and say "I wanna pay for that, too."

奧尼爾曾經每過一陣子就來一趟我的吉他店買DJ設備,他經常指一指正在試彈一把很好的琴的孩子,然后說"我也想把那把琴買了?!?
WarsledSonarman
Shaq is a legendary tipper and quiet humanitarian like that. He'll grab something small to eat and leave a $100 tip.

奧尼爾給小費從來都很慷慨,他是個安靜的慈善家。他會買份很小的東西吃,卻留下100美元的小費。
tyleritis
I'm still picturing enough food to feed three people

我仍然在想象能喂飽三個人的食物。
原創翻譯:龍騰網 http://www.gdsfy.cn 轉載請注明出處


PhinsFan17
I think he might legally be classified as three people.

我覺得把他算成三個人確實是合理合法的。
原創翻譯:龍騰網 http://www.gdsfy.cn 轉載請注明出處


Priest_Soranis
I had a classmate whom's father or mother was filthy rich from family money cant remember.

我有個同班同學,他的父親還是母親賊有錢,記不清是怎么回事了。
But they and he were amazing people. In uni this girl in class who was really nice but also came from a poor family dropped her macbook she worked 60 hours a week for 3 months in the summer.

但他們一家和他都是很棒的人。在大學里我們班有個女孩人特別好,但家境不好,她不小心把macbook摔到地上了,那個筆記本是她這個夏天每周工作60小時工作了3個月才攢夠錢買的。
He just came up, gave her his macbook, and said he would just get a new one after school and his parents wouldnt care. Pure generousity there was no tiktok movie or karma whoring going on.

于是他走上前來,把自己的macbook送給了她,說他自己下課之后買個新的就行了,反正父母也不在乎。真的是純粹的善意,沒人在拍抖音視頻或者為了積德做善事什么的。
He was a stellar dude spending his parents money but only on stuff for other people and in a nice helpfull way.

他是個非常善良的好人,雖然花的是父母的錢,但是只花在給其他人買東西上,并且方式也非常友善。
He also gave all the guys in class a suit for graduation. lots of the people where talking about renting one and stuff and he told everybody he knew a place to rent real nice suits, we all went there and we all rented a suit for 100 euros or so everything included and when you went to return it we found out they were all payed for by this dude.

畢業那天他還給所有男生都做了一套西裝。好多人都在討論到哪能租一套之類的,他跟所有人說他知道有個地方能租特別棒的西裝,于是我們都過去花100歐元左右租了一套,該有的都有,結果用完還衣服的時候我們才知道那哥們已經把這些衣服全買下來了。
He was like renting a suit is stupid, but buying a suit is expensive now you got best of both worlds.

他就覺得租的衣服怪丑的,但買一套又太貴了,所以小孩子才做選擇,他都要。
原創翻譯:龍騰網 http://www.gdsfy.cn 轉載請注明出處


last thing I heard he bought like 10 ps5 from scalpers and sold them for retail to kids in the neighbourhood

我最后一次聽說他的事情的時候,他從黃牛手里買了10臺PS5,以零售價賣給了社區里的孩子們。
FUck i should have stayed friends with him

他媽的我就應該跟他處下去的。

原創翻譯:龍騰網 http://www.gdsfy.cn 轉載請注明出處